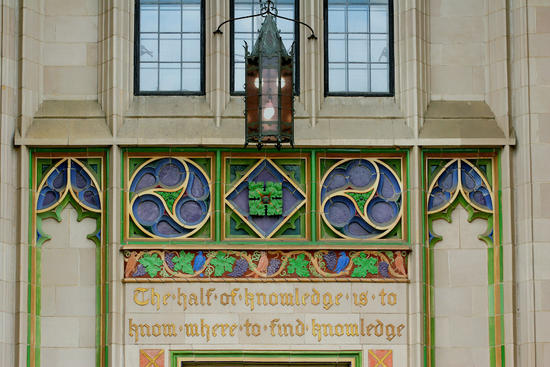 The Department of Philosophy at Florida State University was organized in September 1965, following the dissolution of the Department of Philosophy and Religious Studies into two distinct academic programs, the Department of Philosophy and the Department of Religion. Effective that same year, the Department of Philosophy implemented its bachelor's and master's degree programs, and instituted for the first time in the state of Florida a doctoral degree program in Philosophy.
The Department of Philosophy at Florida State University, with its wide assortment of courses and variety of scholarly activities, provides a thorough and rigorous graduate training in philosophy. In addition, teaching assistantships available for graduate students provide valuable experience to assist their passage into the professional community.
Each year the department hosts the Werkmeister Conference (recent topics include Cosmopolitanism, Form & Function in Biology, and Folk Concepts), the Conference of the Society for Women's Advancement in Philosophy, the Florida State University Graduate Student Philosophy Conference, and a Colloquium Series. In addition, the department features the Bayles Ethics Lectures and various Departmental Workshops. It also publishes Social Theory and Practice, a leading journal in social and political philosophy founded by the department in 1970.
The department is committed to maintaining an exceptionally strong faculty, and new appointments are made regularly. The faculty has a diverse set of interests, with special strengths in ancient and modern philosophy, ethics, logic, action theory, metaphysics, philosophy of mind, philosophy of religion, and philosophy of biology.